Our Leadership
Special Interest Groups (SIGs)

Adult Education
Shari Brathwaite, Co-Chair
esladult@nystesol.org
Shari Brathwaite has been working for the Department of Education for the past decade. She currently teaches grades K-8 ENL in addition to adult ESL learners. She loves noticing the difference between adult and young learners. She recently presented a poster at the 2015 NYSTESOL Conference and her article was published in Idiom's Winter Edition. Shari is a proud graduate of Florida State University where she received her B.S. in psychology. She holds a TESOL license and a M.S. from Long Island University, Brooklyn Campus. Her career as an educator started with the New York City Teaching Fellows.
Tilla Alexander, Co-Chair
esladult@nystesol.org

For the past twenty years, Tilla Alexander has worked as an ESL teacher for the Office of Adult and Continuing Education, NYC DOE, first working in Queens and Williamsburg, Brooklyn before moving to the Mid-Manhattan Adult Learning Center in September, 2001. At Mid-Manhattan, she worked with students enrolled in the ESL Clerical Pre-Vocational class where her students took 6 hours per week of computer class and 9 hours of ESL class. Although the settings were different, the curriculum was intertwined and integrated. Tilla was part of the LAC/Harvard Health Literacy Program and was featured in a video along with her students and health professionals at Harlem Hospital. Her work in the pilot program led her to co-present with the LAC/Harvard Team at the International TESOL Conference in Tampa. She currently teaches ESL 5/6 at the Mid-Manhattan Adult Learning Center. She also was a recipient of the LAC Literacy Achievement Award in 2007. In addition, Tilla has been on the NYC Consortium for Adult Basic Education Planning Committee for the past seven years and is currently their webmaster. Her previous work at NYS TESOL includes being on the Executive Board for three years, first as co-coordinator of SIGs and later as VP of Outreach. Currently, she is co-chair of ESL Adult and exhibitor liaison for the 2017 conference. Tilla has also presented workshops in several venues including NYAACE, NYU Literacy Review, the ABE Conference and NYS TESOL Salons.

---
Applied Linguistics
Derek Baylor, Chair
appliedlinguistics@nystesol.org
---
Bilingual Education

To be announced
bilingual@nystesol.org
---
Elementary Education

Lisa Wittek, Chair, Brighton CSD
elementary@nystesol.org

Lisa Wittek earned her M.S. Ed. in TESOL from Nazareth College of Rochester and has taught ESL for the past fifteen years. Most recently, she has been teaching ELLs in grades 3-5 at French Road Elementary School (2011 National Blue Ribbon School) in Brighton, New York for the past 10 years. Lisa has been an active participant in many NYSESLAT development activities, from item writing to Final Eyes. Her other achievements include creating and running a successful summer enrichment program for ELL students for four summers. Students were actively engaged in thematic-based and experiential learning through core content. She also spearheaded a partnership with the anthropology department at Monroe Community College in Rochester, for a summer program in archaeology with her ELLs. Her current area of focus is on reading instruction for ELLs.
---
Higher Education
Lubie Grujicic-Alatriste, Chair, NYC College of Technology, CUNY
highered@nystesol.org

Lubie works in the position of Associate Professor of English and Applied Linguistics at NYC College of Technology (CUNY), Department of English. She is the coordinator of academic ESOL program, director of the ESOL Language Lab and chair of the college-wide ESOL Task Force. She has taught ESL courses (all levels), second language writing, composition and rhetoric courses across CUNY, as well as graduate courses in applied linguistics and TESOL at Hunter College, New School University, and Long Island University. She has also presented at conferences and symposia in the USA and abroad. With her educational background in literature, theoretical and applied linguistics, and her long experience teaching ESOL, composition and linguistics, she strives to both build bridges among these disciplines and cross borders in research. Her current research interests are related to college writing and composition studies, classroom methodologies of teaching writing, second language acquisition, genre acquisition and genre transfer. She has published papers, reviews, and handbooks, and has recently edited, and authored a number of essays in the college textbook Urban Reader for College Writers.


---
Secondary Education
Jessica Babcock, Chair, Monroe Woodbury High School
secondary@nystesol.org

Jessica Babcock (formerly Marchi) began her career as a Lecturer for the Haggerty English Language Program at SUNY New Paltz. She currently teaches English and ESL at Monroe Woodbury High School. Jessica is especially interested in the use of technology to support language acquisition and has presented on the topic at the ALWC, TESOL International, and NYS TESOL Annual Conference, as well as summer teacher training workshops at SUNY New Paltz. In addition to earning her M.S. in TESOL, Jessica has also earned a M.P.S. (Master of Professional Studies) in Humanistic and Multicultural Education, both from SUNY New Paltz. She was awarded "Outstanding Graduate" in December 2015 for her achievements in the Humanistic program and is currently focused on the idea of integrating mindfulness and overall wellness into her ESL curriculum.

---
Special Education
MariLuz Genao
specialeducation@nystesol.org
MariLuz is a NYS Bilingual Special Education Specialist assigned to Long Island to provide information, training, and technical assistance on the referral, assessment, and provision of instruction to culturally and linguistically diverse students with suspected and/or identified disabilities, consistent with New York State guidelines and research-based effective practices. The Bilingual Special Education Specialist also assists districts in self-reviews related to disproportionality by race/ethnicity in the identification, classification, and/or special education placement of students with disabilities. After receiving her BA in Child Study with an English minor in 2008, MariLuz received dual teaching certificates and began her graduate studies through St. Joseph's College to become a developmental specialist in 2011. She then earned an Advanced Graduate Degree in Educational Leadership from Stony Brook University in 2013 and her doctorate at St. John's University 2018. English is her second language. She has work experiences that stem from the neonatal unit at Stony Brook University, Bilingual Special Education Itinerant Teacher, Early Intervention services (ABA therapy, Family Training, Special Education Instruction, and Teacher Consultation), to general education and special education classroom experiences across Long Island schools and Syracuse inner city schools. MariLuz's passion and expertise is in tackling disproportionality at the system wide level through Culturally and Linguistically Appropriate Practices and Evaluations.

---
Teacher Education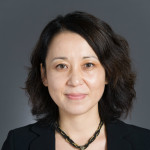 Seonhee Cho Chair
teachereducation@nystesol.org
Dr. Seonhee Cho began her journey as an EFL teacher at a high school in South Korea at the age of 22. Although she never looked back since, it took two decades of teaching and learning to realize educating pre-and in-service teachers of ENL students and Multilingual learners has been her calling. She has been so fortunate to transit from a teacher to a teacher educator at Virginia Commonwealth University upon her doctoral degree at the University of Tennessee, Knoxville. During her professorship in Virginia for 5 years, she worked with pre-and in-service teachers of Foreign Language and ESL. During this time, she secured a federal grant to educate content-area teachers who were working with ENL students and engaged in a number of research writing projects.

Joining the department of Teacher Education at the College of Mount Saint Vincent in New York city in 2010, she has been not only teaching graduate TESOL courses but also coordinating MSTESOL program. Having to wear multiple hats taught her a great deal of administrative aspects from admission to graduation. Furthermore, working with full-time in-service teachers taught her that her job is not just teaching or providing advisement on what courses to take. She learned her students' (in-service teachers) personal and professional struggles, endeavors, and accomplishments. She has been trying her best to accommodate their unique situation yet not to compromise rigor and quality of the graduate program. Her bond with her former and current students is special and her commitment to teacher education is beyond her job description.



---
Teaching English Internationally
Lisa Pye, Chair,
tei@nystesol.org
Lisa brings over 20 years administration, professional development, and teaching experience from both the US and abroad educational environments. Lisa has taught pre-k to 12, college, and adult learners. She lived and taught in Madagascar for five years including two years as a Peace Corps Volunteer and Director of the English Language and Cultural Center of Fenerive-est where she supervised host country and Peace Corps ESL teachers, wrote curriculum, and provided cross-cultural and professional development workshops. For the next three years after Peace Corps, she taught ELA, ESL and photography at the American School of Antananarivo, Madagascar. Currently, she works as a Regional Bilingual Education Resource Network (RBERN) teacher trainer/resource specialist at OCM BOCES in Syracuse, NY. Lisa has a Master's in Public Administration from the Maxwell School of Citizenship of Syracuse University, a Master's of Arts in Art History from Hunter College, and is currently writing her dissertation on Identity Construction and Negotiation: Malagasy Adolescents' Photographic Narratives of Society, Family and Self for the Department of Cultural Foundations of Education in the School of Education of Syracuse University. She has certificates of advanced study for Internationally Leadership, Civic Society, and Gender. She was selected to be a Masaryk ESL Teaching Fellow to teach ELL learners in the Czech Republic. She was also selected to be a Syracuse University Future Professoriate and a SU University Mentor. As an adjunct instructor at SU she teaches English Language Learners (ENL), and Intergroup Dialogue: Gender. Lisa supports, among many interests, Girls Education and Let Them Learn endeavors, the importance and joy of reading, multi-cultural and experiential learning, and of course, teaching English internationally.